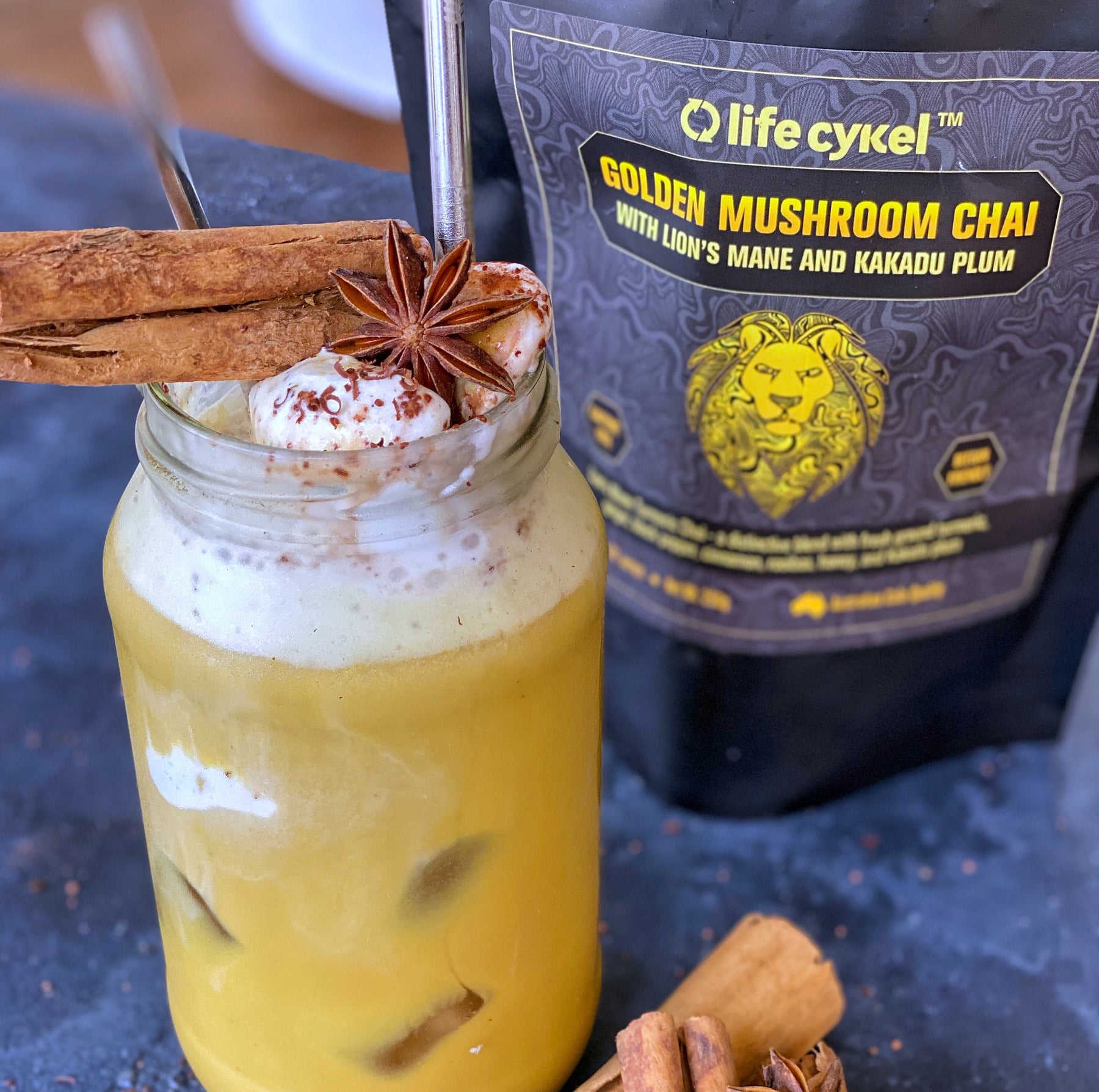 Iced Mushroom Chai Latte
Try this delicious Iced Chai Latte with our Fresh Golden Mushroom Chai with Lion's Mane and Kakadu Plum.
The perfect drink to add to your summer brunches!
Ingredients:
1 tsp Life Cykel's Fresh Golden Mushroom Chai
Your choice of milk
Handful ice
Scoop of ice cream
Cinnamon stick
Method:
Place 1 tsp of Fresh Golden Mushroom Chai in to a saucepan with 250ml of water
Bring to the boil and then simmer for 1-2 minutes
Strain the tea into a cup and place in the fridge for up to an hour to cool down
Place ice cubes into the cup of cool tea
Pour over a splash of milk (or to your desired milky-ness)
Dollop a scoop of ice cream on top
Grate some cinnamon on top
Enjoy...