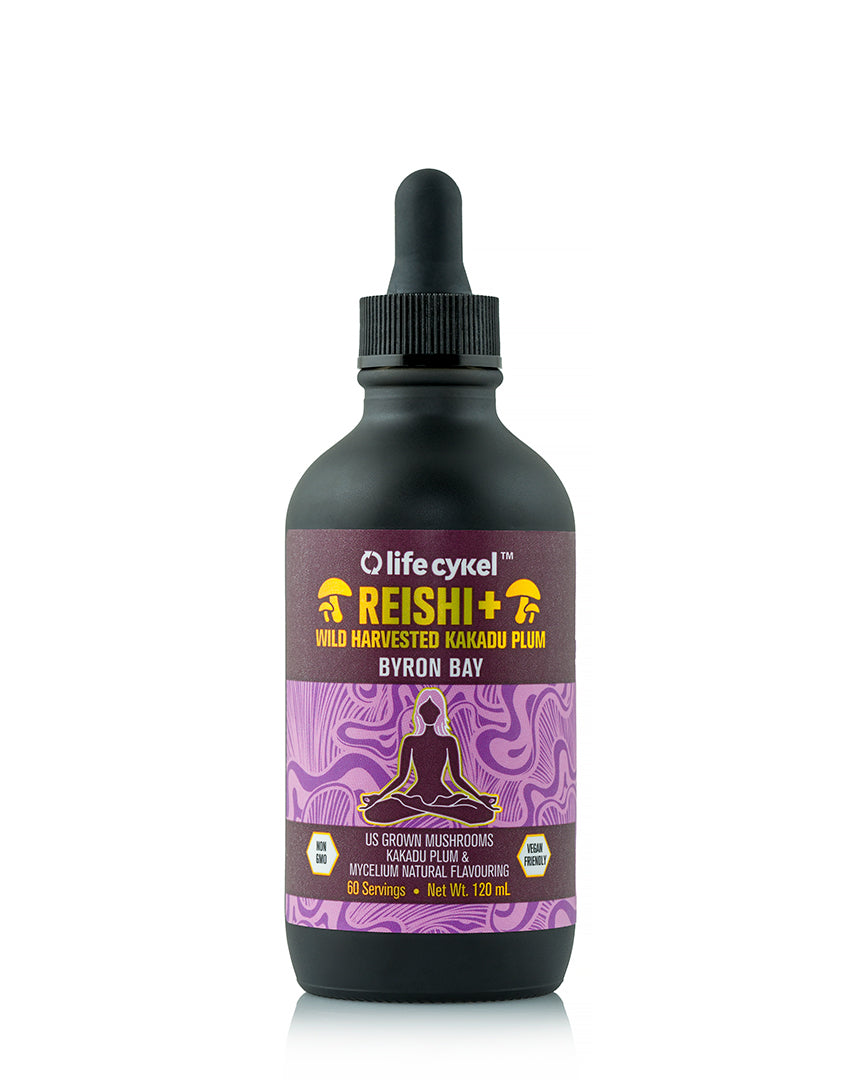 Reishi Mushroom Extract
Reset with Reishi
Used for many millennia in Asian cultures and regarded as a symbol of health.
The Reishi mushroom is a distinctively red and woody mushroom that grows from the side of hardwood trees. The mushroom contains many bioactive compounds such as triterpenoids and polysaccharides.
All of our Reishi liquid extracts are

Non GMO
Vegan friendly
Gluten Free
Australian sourced ingredients
This product is an extract flavouring
Bottle size
120ml bottle (60 day supply - 2ml per day)
60ml bottle (30 day supply - 2ml per day)
*These statements have not been evaluated by the TGA or FDA. This product is not intended to diagnose, treat, cure or prevent any disease

Please note - we do not deliver to countries that do not allow alcohol based products in their postal service. In these cases we suggest to order our mushroom powder products instead. Thank you for your understanding. 
Please be aware that if you are shipping internationally you may be subject to custom duties. These charges are the sole responsibility of the customer purchasing. Please read our shipping policy carefully before purchasing anything. Thank you.
The company offers a money-back guarantee if you are not completely satisfied within the first 7 days of receiving it. Customers need to send the full product back to our address at the customer's cost.
READ MORE