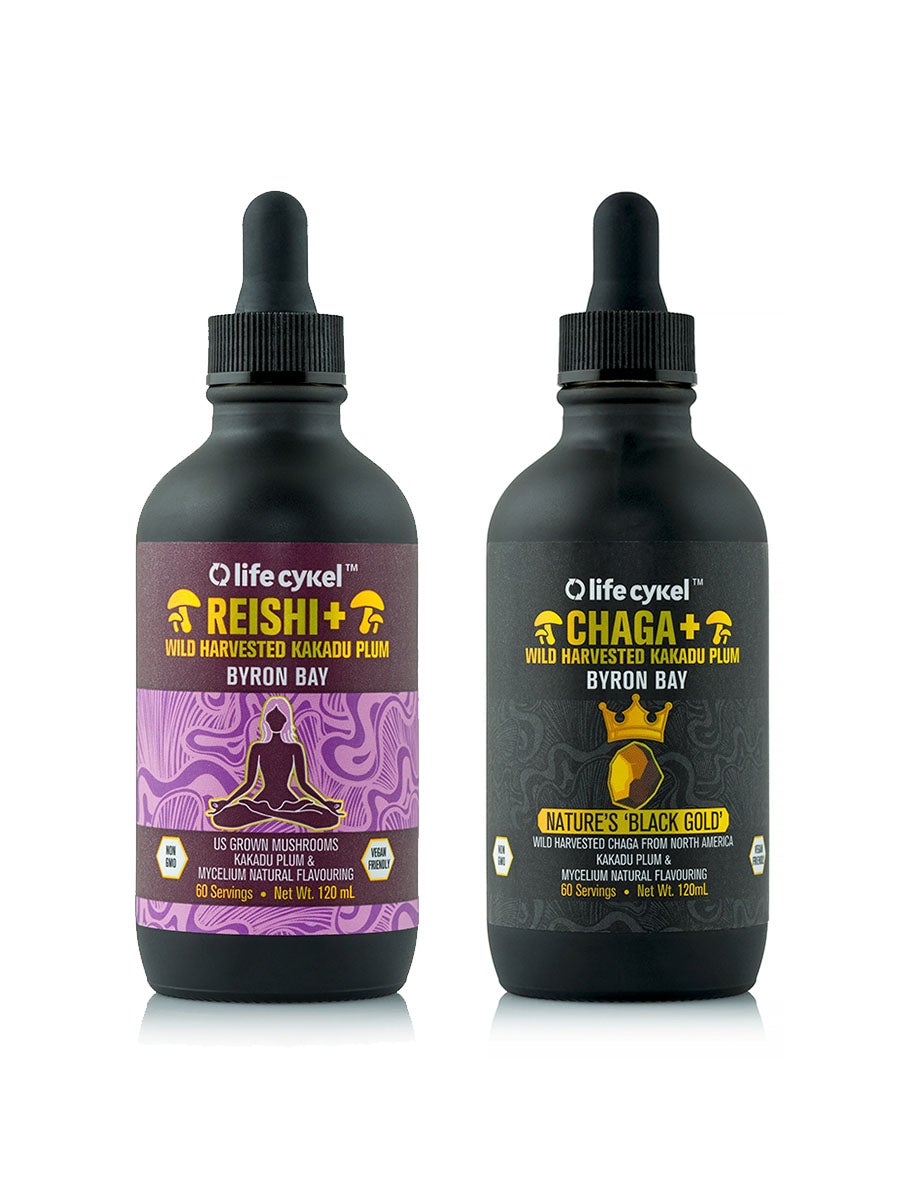 Defence Pack - Chaga and Reishi
Chaga & Reishi
Paired together to give you full body defence.
READ MORE
Product FAQs
People allergic to mushrooms shouldn't consume this product. For further guidance, please consult your doctor. Thank you for your understanding.
Powders and liquid extracts are made using different processes.
Our powders are 10:1 which means that 10kg of mushroom material has been used to make 1kg of powder. The powder is made using a spray-drying process.
Our liquid extracts are 1:2 which means that 1kg of mushroom material is used to make 2L of liquid extract. The liquid extracts are made using a double extraction method (water and alcohol based). This double liquid extract ensures that both water soluble compounds (mainly polysaccharides like beta-glucans) and alcohol soluble compounds (mainly antioxidants such as triterpenoids) are present in the end product and bioavailable for the consumer.
We believe that the liquid extracts contain a range of full spectrum compounds acting synergistically together while powders are an isolate of single compounds.
For your own purpose, we advise you to test the difference - some people prefer the powders, others prefer the liquids.
This is a requirement from the current FSANZ standard regulations. We do not use artificial flavouring agents in our liquid extracts. Our liquid extracts are made from organic ingredients and wild harvested Kakadu Plum.