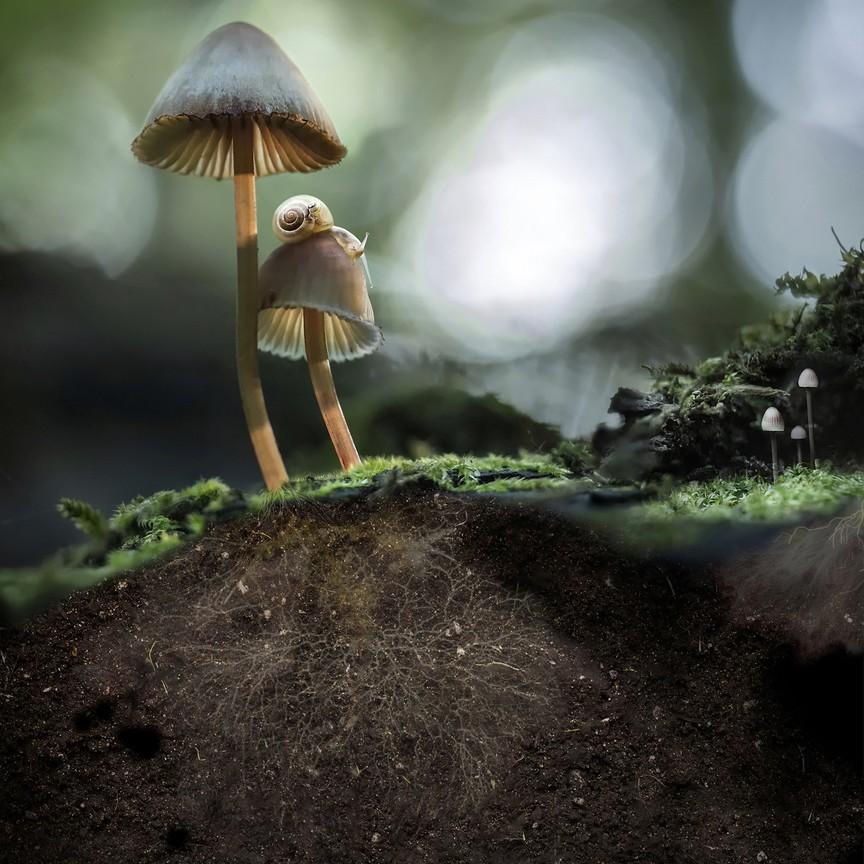 Fanatic about fungi?
Lo and behold there is a mushroom movie of epic proportions! Well actually it's about fungi in general, but who doesn't love a bit of alliteration... Anyway, more to the point, Louie Schwartzberg brings to you an extremely visually pleasing and intellectually stimulating movie all about our good friends, fungi and how they can change the planet we live on. The movie is appropriately named - Fantastic Fungi.
There is a star studded cast (in the mycology world at least) including the one and only Paul Stamets, as well as Michael Pollan and Eugenia Bone who offer you the most up to date and revolutionary mycological knowledge. That alongside Louie's eye-popping time-lapse photography of some of the most wonderfully unique mushrooms that you've probably never heard of, will leave you feeling spiritually inspired, conscious-shifted and astonished at the magnificence fungi.
The movie is narrated by Academy Award-Winner Brie Larsen who takes you on the immersive journey to the mystical underground world, which is imbedded with thousands of interconnected networks. You will be enlightened by the intelligent solutions the fungi kingdom holds to some of the world's most critical environmental, medical and therapeutic issues, for example contributions to bioremediation, aiding mental health, ensuring forest health and much more.
There are even some heart-warming moments in the film, when Paul tells a story of his mother who undertook a dramatic recovery from an aggressive stage 4 breast cancer by taking 8 capsules of turkey tail mushrooms twice a day, how incredible.
If you're not already a mushroom lover, this movie will be sure to get your fungi senses tingling and wanting more! The movie is showing in 500+ cinemas around the globe, unfortunately only 6 cinemas in Australia will be screening the movie, however there is hope the movie will become available to purchase or rent online in the near future!
Head over to fantasticfungi.com for more details.