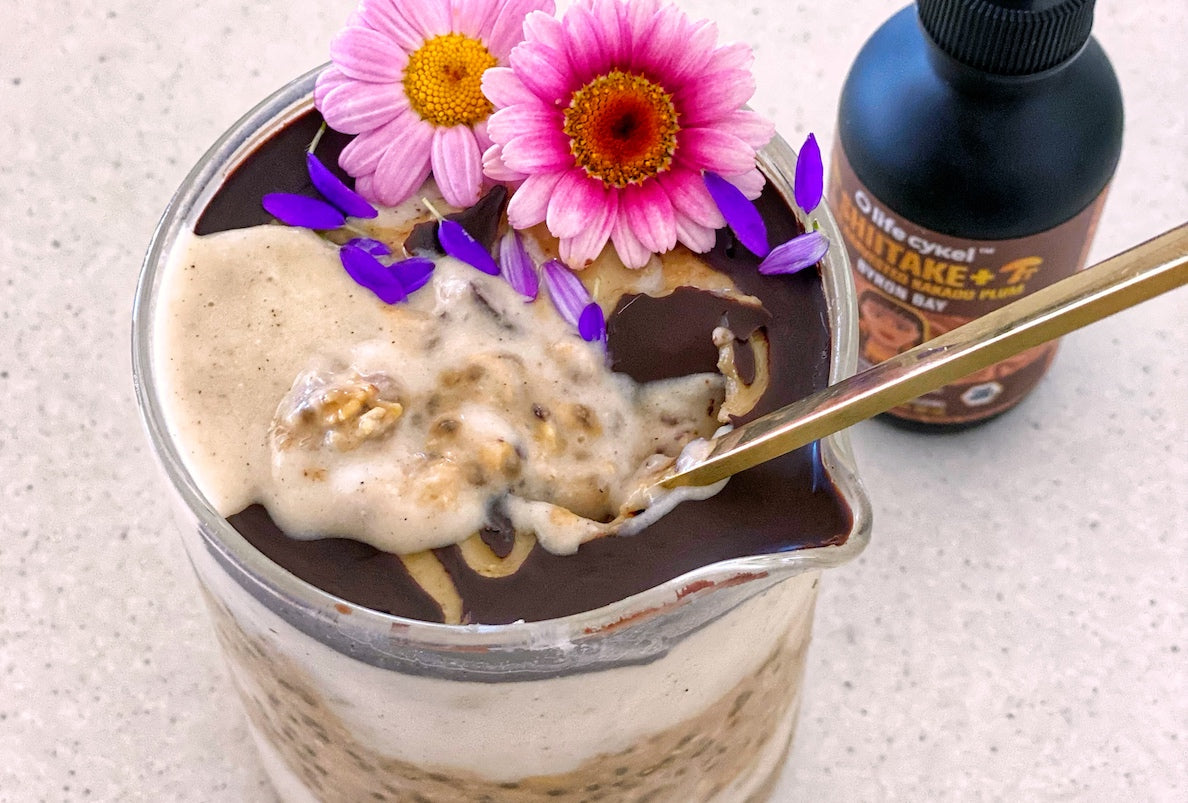 Tiramisu Oats
Try this creamy coffee overnight oat recipe with our Shiitake Liquid Extract Flavouring. If you love Tiramisu but you don't want all the sugar, this is the healthy option for you! Have it as a luxury breakfast or even serve it as a dessert!
For the oats:

• 1 cup oats
• 1/3 cup soy milk
• 1/4 cup strongly brewed coffee
• 1 dash vanilla
• 1 tbsp chia seeds
• 1-2 tbsp maple syrup (to taste) 

Stir everything together and let set in the fridge overnight (or at least a few hours!)

For the coconut cream:

• 1/2 cup young coconut meat
• 1/4 cup fresh coconut water
• 1/4 cup cashews, soaked & drained (10mins in warm water will do)
• 1 tsp vanilla
• 1 tbsp maple syrup
ª 1 tbsp melted cacao butter

Blend everything except the cacao butter until smooth, then drizzle the cacao butter in whilst the machine is running.