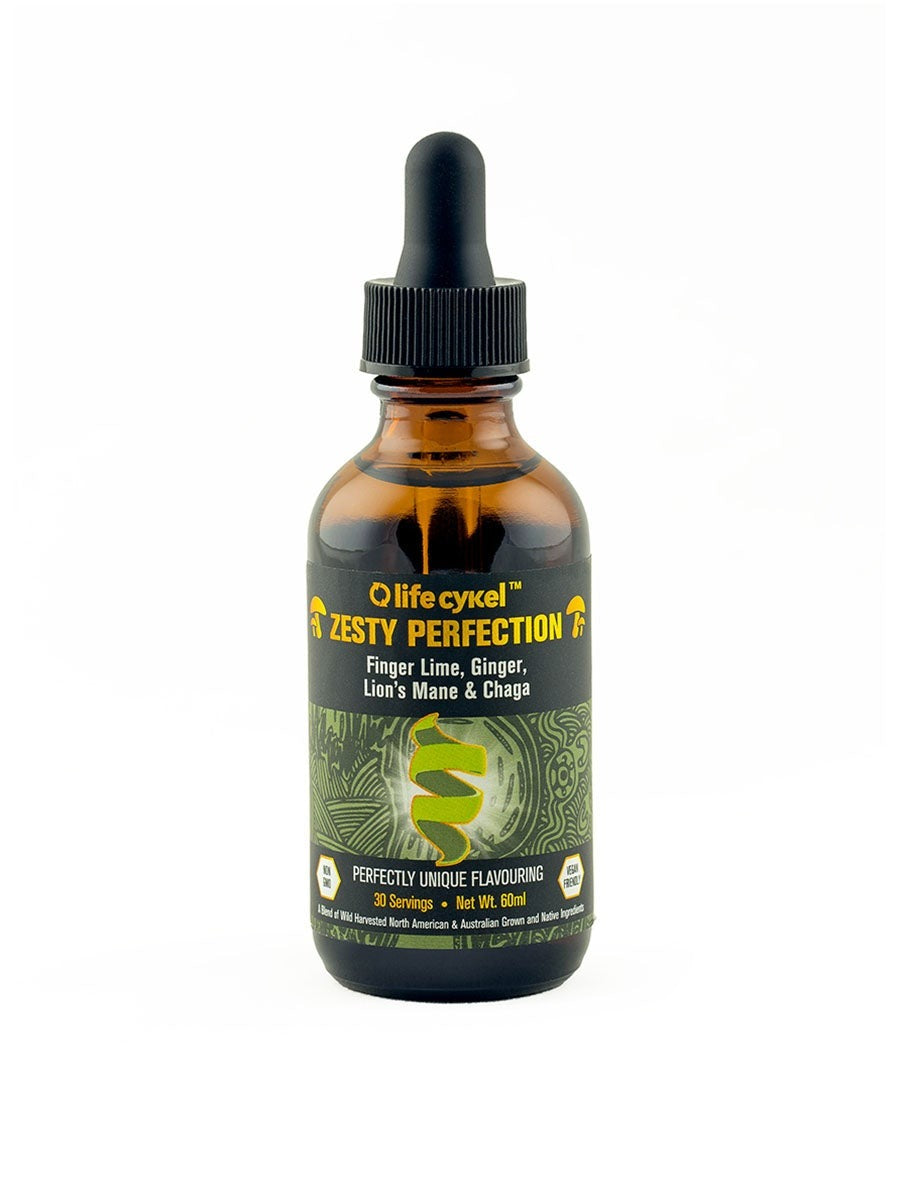 Zesty Perfection
Finger Lime, Ginger, Lion's Mane & Chaga
Feel the zest of life.
with the fusion of zingy flavours from Finger Lime and Ginger with the added benefits of Lion's Mane and Chaga to guide you through your day with ease.
This extract is:

60ml - 2ml per serving (30 day supply)
Vegan Friendly
Gluten Free
Non GMO
Alcohol Free
Vegetable Glycerin Based
We believe these unique functional fusions have the capacity to help create positive change from within. Mushrooms and evolution will guide us all.
Elevate Your Drinks & Dishes
You can add our perfectly unique flavourings to a variety of recipes such as smoothie bowls, porridge, chia pudding, baked goods, juices, cocktails, mocktails and more!
These extracts will raise your recipes to the next level.
Ingredients: Glycerin, Water, Lion's Mane Fruiting Body, Lion's Mane Mycelia, Wild harvested Chaga Sclerotia, Finger Lime, Ginger Natural Flavour, Preservative 221, 201 and Citric Acid
Please be aware that if you are shipping internationally you may be subject to custom duties. These charges are the sole responsibility of the customer purchasing. Please read our shipping policy carefully before purchasing anything. Thank you.
The company offers a money-back guarantee if you are not completely satisfied within the first 7 days of receiving it. Customers need to send the full product back to our address at the customer's cost.
READ MORE