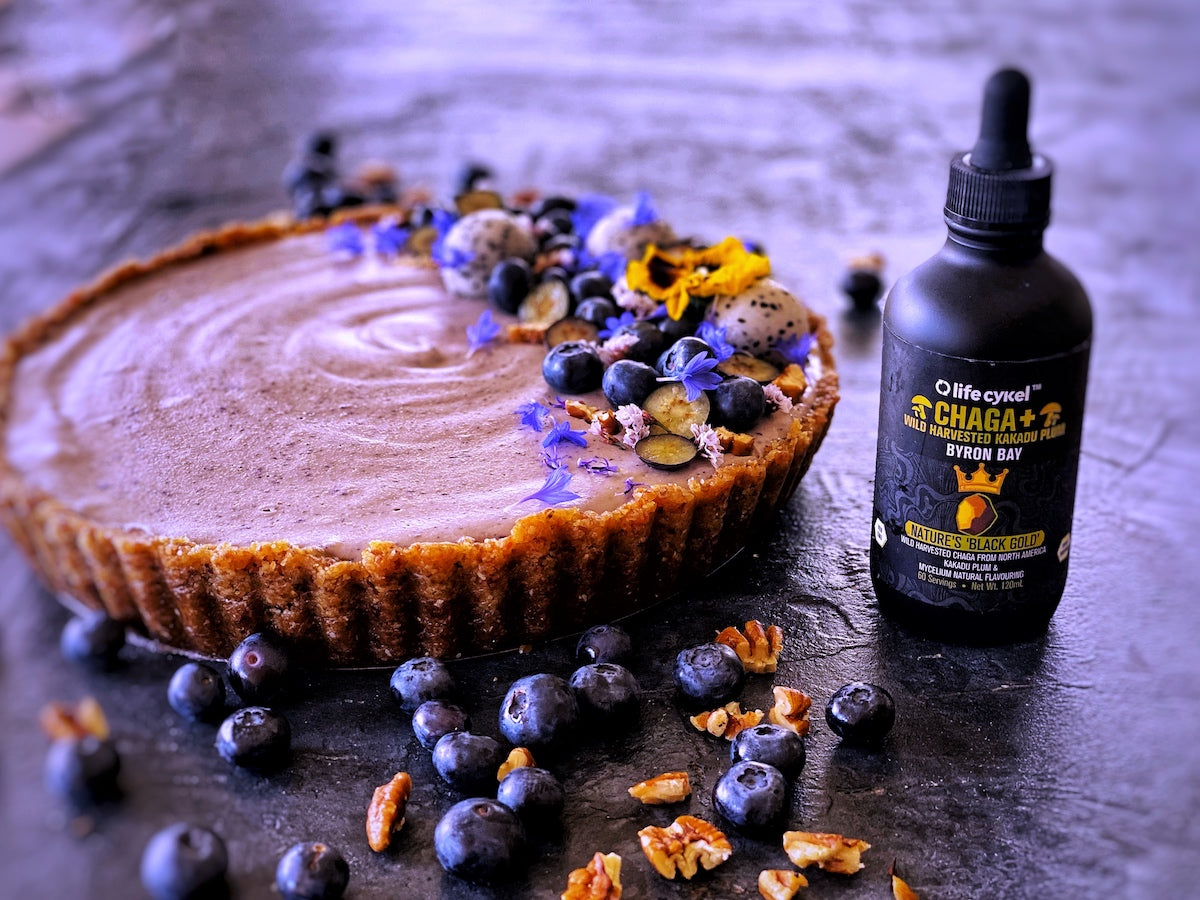 Vegan Blueberry Chaga Cheesecake
Try this irresistibly smooth, tart and tangy vegan blueberry cheesecake with our Chaga Liquid Extract Flavouring...
Ingredients
For the crust:

3 cups nuts (walnuts and pecans)

2 tbsp shredded coconut

1/2 tsp cinnamon

1/2 tsp vanilla powder

12 dates

For the filling:

3 coconuts (flesh)

Water from 1 coconut

1 cup cashews

2 tbsp cacao butter

1.5 cup blueberries

1/2 cup maple syrup

20ml Chaga Liquid Extract Flavouring

Toppings:

Fresh blueberries, fruit and edible flowers (optional)

Method:
The Base:

Add the nuts to a food process and grind into a course meal (only a few seconds), add the coconut, cinnamon and vanilla, then add the dates slowly, until a sticky mixture forms.

Press the mixture into a tart pan lined with cling wrap, and set in fridge while you make the filling.

The Filling:

Blend all the ingredients until smooth. Mixture should be quite thick.

Pour into the prepared crust, and let set in the fridge for at least 3 hrs.

Once firm, add toppings (if you're using them)

Slice and enjoy!

You can also freeze the tart into individual portions and consume like a frozen cheesecake.

Lasts 3-5 days in fridge.